Yuanliang(Leon) Liu
Founder and advocate of Open Source Learning. Designer of Knowledge Engine. Software Architect.
Leon has been focused on learning/education for more than 20 years. Making real life learning the mainstream learning/education is what he has been working passionately on. During his Ph.D. study in America, he had a thorough study of what academic and industry were working on in the elearning fields, got disappointed, and turned to the grassroots alternative education efforts in America, where he had learned tremendously from the practical experiences that alternative education in America has accumulated for decades.
Leon worked as Chief Internet Learning Architect at Huawei Inc., exploring enterprise learning within a company.
Leon fell in love at first sight with software programming when in his freshmen year in college. To him, software programming is a bridge between the human world and the physical world, and through software programming, human beings can finally realize the great dreams people have had for thousands of years.
A longtime Zen practitioner, and also a biomedical student for his undergraduate and graduate study (in US. His most interested areas during that time are the neural system, brain, and gene), Leon drew his experiences in these fields and applied them in his design of Knowledge Engine. Also, more than 9 years of living overseas in a country whose language is completely different from his mother tongue gives him deep experiences with the relationship between consciousness and language.
Leon also has rich teaching experiences teaching various groups of people, such as children, youngsters, college students, migrant workers, seniors, and so on. In his teaching, he used extensively the method of teaching based on Significant Experiences. Actually, as he believes that everyone is a self-learner and that everyone should be engaged in teaching, he is almost learning and teaching at any moment, except when he is playing. 🙂
Through his long time of hard work, Leon is determined to combine the best practices and experiences of American grassroots alternative education with the technology of software and internet, to make the self-learning available to everyone.
You can read more about Leon here.
Steven Cummings
Software Architect
Many years ago, Steven worked closely with Leon on elearning research during their graduate school study in the Advanced Learning Lab of UMC. They worked and debated with each other intensively during that time. They continued such ideas exchange and discussion for many years ever since then.
Steven has been involved with the architectural design and technology choices of OSL. He constantly brainstorms with Leon on various ideas. He is currently on the mission of refactoring the knowledge engine into an open source Django app. Steven also shares some website maintenance responsibility.
Steven is currently a software engineer at Amazon.
@estebistec
Alex Yu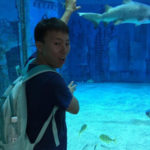 Alex was a founder of Social Learn Lab (SLL) together with Dr. Xiuli Zhuang (Teacher College, Beijing Normal University) and Alex is the main organizer of SLL for many years. He also worked with Leon at SLL for a few years. Education Technology major with a Master degree, he has a broad knowledge of various educational technology. He is passionate about learning and has very diverse interests, and often called by people around "Walking Encyclopedia". He hopes he and others can always have the passion and curiosity for learning, and he wishes to make some contribution to realize it.
In recent years, Alex has been focused on internet product design and management. He is currently working at NetEase as a product manager. He is determined to build some truly valuable product that can impact people's lives.
At OSL, he is in charge of introducing Self-Directed Education to people in China and he is involved in organization management of OSL.
Derek Lin
A few years ago, Derek started to have a strong interest in education because of his daughter. He self-taught himself of various education theories, wanting to explore what is a good education and how to put into practice. He has got to know many friends who are deeply concerned about education and have been doing various educational experiments. Through his exploration and contemplation, he started to recognize the self-directed learning (such as Sudbury Valley School, Summerhill) as the good model of education, and he started to put his understanding into practice together with friends around, hoping to validate his understanding through practices.
Derek started from Khan Academy due to its popularity. He used material from Khan Academy to teach math at his daughter's school for K7-K9 students. He also wrote a tutorial on how to use Khan Academy and started teaching people of it online. Through these, he hopes to open up people's minds of new ways of learning and rich opportunities for learning. Dereck is particularly interested in how self-directed learning can be applied to the learning of STEM.
Derek thinks that as we progress with our times, such as psychology, cognitive science, and science of learning, we shall be able to build up a more sound theoretic foundation for learning and education. In OSL, Derek hopes to focus on self-directed learning's theory building and its practices.
Lin Li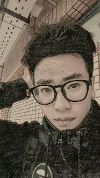 Li Lin is a currently an undergraduate student majoring in Computer Science. In OSL, he is responsible for spreading Self-Directed Learning to the university students and he also participate in the OSL software development.
Haoyu Chen
Haoyu is in charge of spreading the ideas, especially among college students. He gets

college students experimenting with learning using this notebook, through self-learning, peer learning in a learning group or by instruction from a teacher who has rich learning experiences in the domain.
Haoyu is currently a software engineer working for IXL Learning Inc.
How to join?
Send us an email: sys @ opensourcelearning.org (please remove the spaces) and tell us what you do, how you are interested and what or how you want to contribute.
Thank you for your interest in us! Together let us bring out the true face of learning!